Must-Have Ready-to-Wear Styles
Coats and Trench Coats
Keep warm this winter: elegant and comfortable, an absolute must-have in your wardrobe.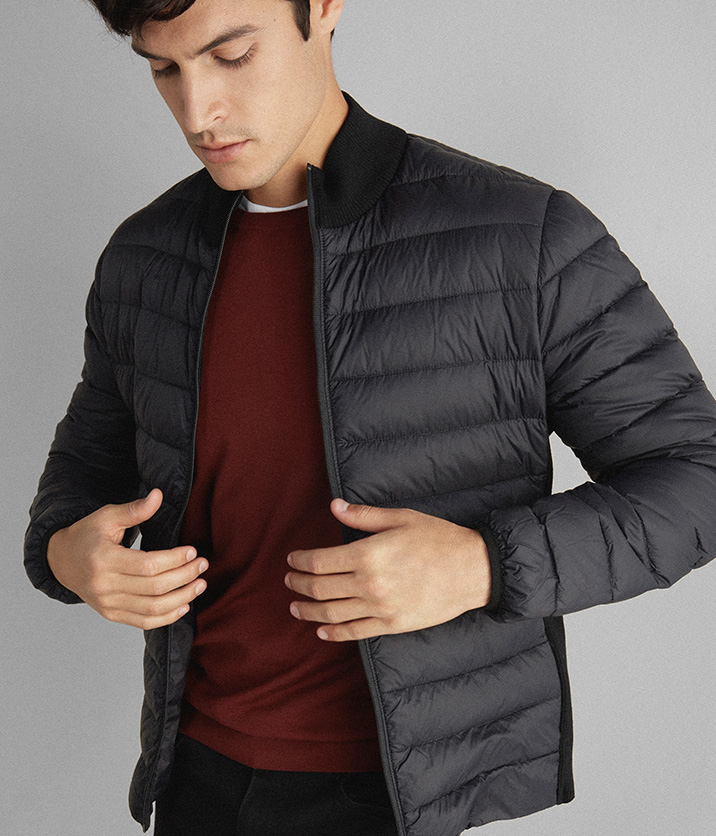 Down Jackets
Perfect for outings with friends in the city, and for long weekends out of town. For sporty, versatile style.
Technical Wear from 149€
The combination of high-quality natural fibers and the practicality of the technical fabric make these pieces unique and versatile.
Outerwear
Men's Falconeri outerwear is a symbol of both elegance and comfort. Discover different designs, materials and lengths!
Men's winter coats
The materials and weights of our coats and jackets are able to protect from the winter weather, while always maintaining a refined and contemporary look. Choose a length that best suits you, from longer coats for formal occasions, to shorter and more sporty bomber jackets designed to wear at your leisure.
Spring/summer styles
The summer allows more room for lighter materials such as cotton and linen, creating a classy look in every situation. Embellishments, the use of precious materials and handmade workmanship are an expression of true Italian craftsmanship. It is these details that make the difference and in doing so, have made the Falconeri style so distinctive.
The Falconeri Palette
Blue, black and grey are classic men's colours with some lighter notes of colour especially for the summer. Choose the colour you prefer to best express your personality and show off a contemporary and sophisticated look throughout the year!
How to wear Falconeri outerwear
Combine your favourite jacket with our Falconeri men's collection: from turtlenecks to classic trousers, create a look that best suits you! A style so elegant and refined can only be found at Falconeri.